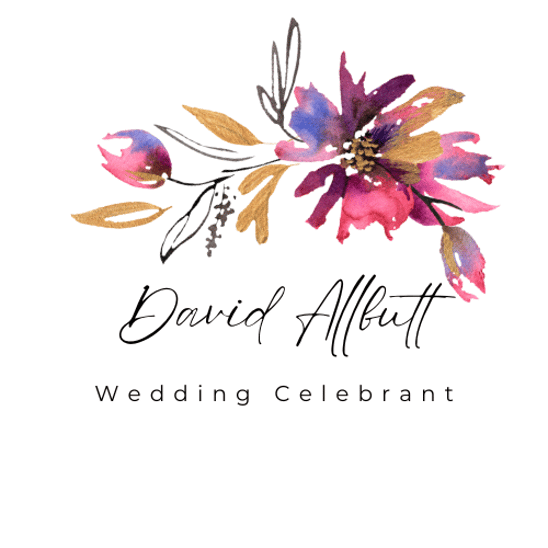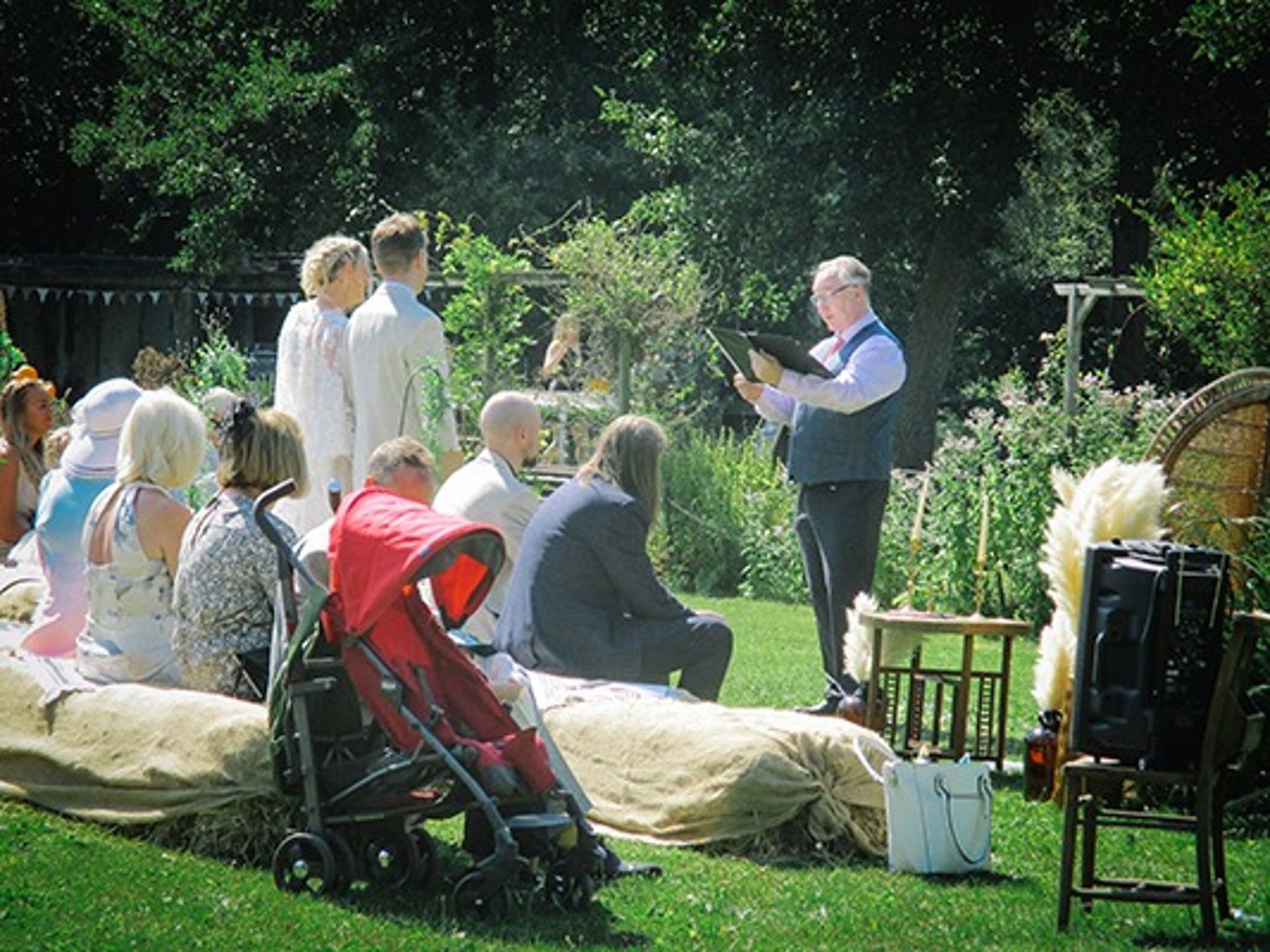 It would be a pleasure to write your script and to tell your love story
A Wedding Celebrant with a modern outlook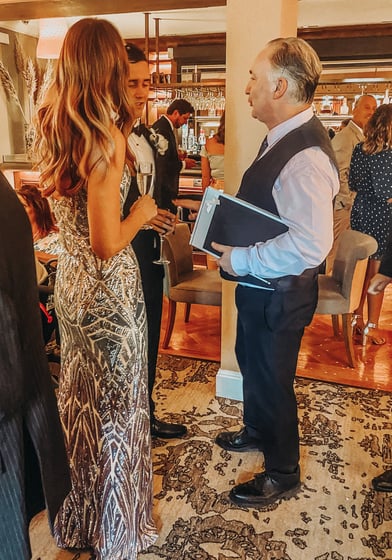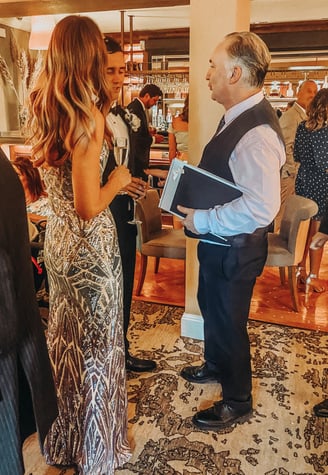 I am a Celebrant with a modern outlook on life. One of the most important aspects to me is, we are all treated equally. I am a fully qualified celebrant with a long public speaking background.
I offer you a ceremony which is personalised for you both. Your ceremony should be a display of who you are as a couple and should be unique to you both. No matter how quirky or traditional you want it to be, it should be a display of where you are on your journey together.
I am happy to deliver ceremonies with religious content and Humanist ceremonies with no religious content. You may be two families coming together and would like ideas of how to include all your family. You may wish for a small intimate family gathering or a large event. We will be able to work it out together. The choice of where you can legally marry in England and Wales is limited. Hopefully that will change. A Celebrant led ceremony allows you to completely personalise your wedding.
After we have met, I will put together a script which will reflect what we have talked about. I will be able to suggest symbolic gestures, readings, rituals and rites to make your day unique and special. We will have lots of chances to change and alter the script so don't think it is a one-off event.
It is your day and you are the focus of everyone's attention.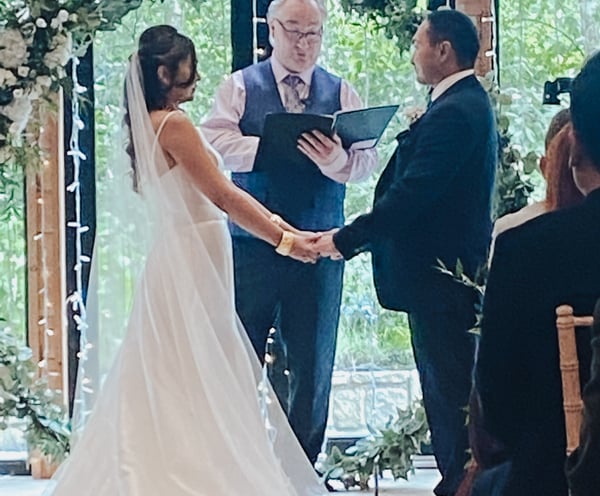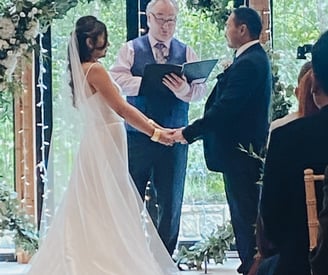 The legal element of your marriage is just a short appointment that will involve signing the marriage licence and saying a few contracting words in front of 2 witnesses of your choice. It is not a legal requirement to exchange rings and vows, so these can be kept for your wedding ceremony with your Celebrant.In England, Celebrant led weddings are officiated separately to the legal signing of the register. This is usually done prior or after the wedding ceremony and won't affect your Celebrant Ceremony at all. It is usually a very simple and affordable process to become 'legally' married, allowing you up to think about your unique and personally planned ceremony.
"love recognises no barriers. It jumps hurdles, leaps fences, penetrates walls to arrive at its destination full of hope" Maya Angelou